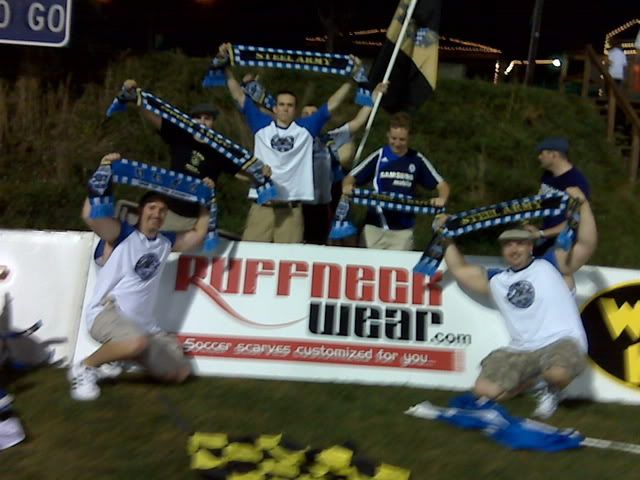 So as promised I will review the Harrisburg as I remember it. For me it really started with trying to get as many people to take the trip across the state as possible. What at one point looked like an army of 20 or so going to the state capital to watch the hounds take on the City Islanders, dwindled down to around 5 just days before the trip. Keep in mind this was a wednesday night game so work was the main reason many of us couldn't make it, but that isn't an excuse. The Army should always come before work, just ask Keystone. Anyways the 5 grew to about 12 just before the trip and it was exciting to know the army would have a strong voice in Harrisburg.
When game day arrived Myself Yan and Maria make the long car trip to Harrisburg without many bumps along the way. When we arrived at the bar however, it was clear that MJ, Beef Espo and Keystone had wasted no time in starting the pre-game.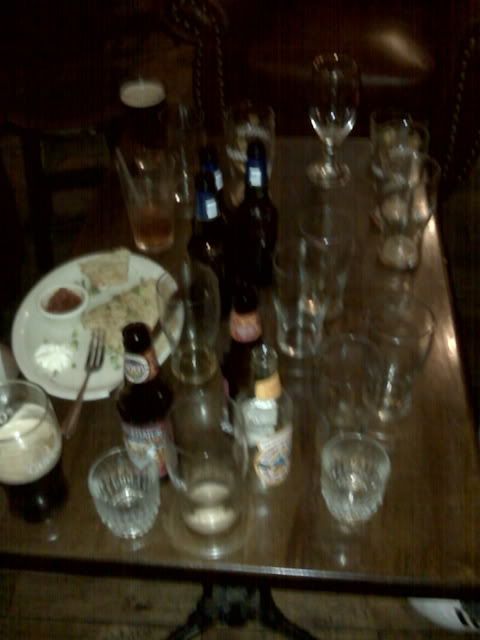 After a few drinks the rest of us were just about ready to take over Harrisburg as well. Then in true Steel Army fashion, Tim limps in on crutches just hours after having surgery on his leg. Naturally he is quickly given a seat and a pint, taking his rightful place as a Steel Army Legend.
As we crossed the bridge and made our way to the stadium, I was very impressed with the size of the crowd that was filling into the gates. Although Harrisburg has no orginized support the soccer moms and soccer kids come out in full force. Other stadium highlights have to include; mocking a girl who decided to wear a Leeds United shirt, drinking Troeggs for 3 dollars, and recieving dirty looks from half of Alabama... err I mean Harrisburg. It was during halftime that BEEF and Espo discovered that nobody was stopping them from taking the USL 2 Trophy, which was sitting on the edge of the snack shack.
Thankfully the 'ammer and Magpie in BEEF and Espo didn't get the best of them and the cops were not needed. In the second half we broke out the more offensive songs such as "Oh Harrisburg is full of scum" and "Alabama in the Middle" naturally the locals weren't too happy with us but it was hard to tell as they weren't making any noise. After T-mac's header gave us the win, we stormed the field with Pittsburgh flags and Hound's blue and white, much to the shagrin of Islander fans, especially those who are looking to get some orginized support for the next year.
After the match we went back to the bar and drank with the players, in what I felt was a classy and honest way for them to show us how much they appreciated our support during the season.